Today I want to tell you about Julie, one of our clients. I worked with her a few months ago, and one of the biggest problems she came to us with was that her mornings were unproductive.
Julie works 50% from home and 50% from the office. The days she worked from home, her mornings would just slip away from her. Her mornings would be pretty pleasant, but in the back of her mind there was always this niggling little voice telling her she was wasting a lot of time. It'd be 11am before she'd be sitting down to really get some work done.
The days she worked at her company's office, her mornings were also unproductive, but in a totally different way. Her mornings were spent rushing from one task to the next, until she got to work completely stressed out from her hectic rush to get there on time. Then Julie would spend the next hour or so "decompressing" (except she wasn't really relaxed) with email, getting coffee, and chit chatting with coworkers.
Not a Morning Person
The biggest thing that stood out to me in our initial talk was one thing she said: "I'm just not a morning person. I hate mornings."
And you know what? That's OK.
I made the same recommendation I make to everyone who has trouble with their mornings: start a morning ritual. A solid morning ritual is one thing that all the highly successful people I've studied have in common. Some of those people are night owls and some aren't, but they all have a sequence of productive habits they go through every morning — a ritual.
The thing about our morning ritual is that although it can make anyone more productive, it's highly customizable. And that customization includes what time you start it.
The biggest game changer in having more productive mornings is doing the right things after you wake up — whether that's 4am or 10am.
We've helped lots of night owls like Julie turn their mornings around with our morning ritual.
So don't let the idea that you have to be an early bird up at 5am every day deter you from trying a morning ritual.
Turn your mornings around starting tomorrow — no matter what time you wake up.
I hope to see all you night owls inside the course.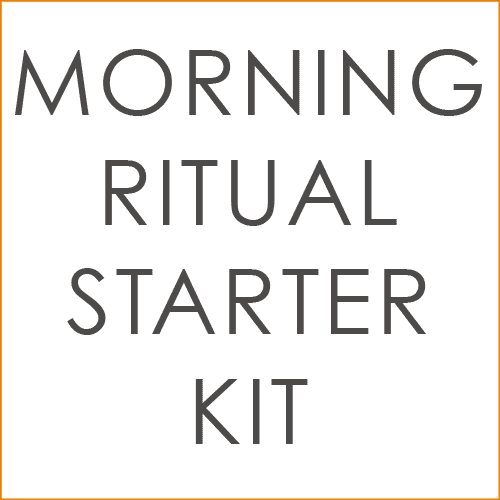 Discover the 1 Lifehack of Highly Successful People
This one lifehack led to the biggest breakthrough of my career. People like Steve Jobs and Oprah have used it to catapult their success, and now you can too.