Are You an Early Bird or a Night Owl?
I hear this a lot: some people are night owls and some people are early birds. That's why some people are always tired the first few hours of the day, while others jump into their day with tons of energy. We all just have different internal biological clocks…right?
But that's just not true. Chances are, the super-alert morning people you run into have a productive morning ritual working for them. The truth is that the vast majority of productive, successful people are early birds. Here are just a few examples:
Benjamin Franklin

Ernest Hemingway

Write and investor James Altucher

Starbucks CEO Howard Schultz

Writer and marketer Ryan Holiday

Virgin Founder and CEO Richard Branson

Novelist Toni Morrison

Margaret Thatcher

Architect Frank Lloyd Wright

Apple CEO Tim Cook

Novelist Vladimir Nabokov

Michelle Obama

Pepsi CEO Indra Nooyi

Theodore Roosevelt

Novelist Haruki Murakami

Twitter and Square founder Jack Dorsey

AOL CEO Tim Armstrong

Bollywood star Shah Rukh Khan
It's no surprise that all these people are early birds. Among other things, scientific studies have shown that early birds procrastinate, drink, and smoke less than night owls and that early birds are generally happier and more proactive, conscientious, cooperative, and persistent than night owls.
Since I know from coaching clients that almost anyone can train themselves to become an early bird, I know that the traits of early birds and night owls aren't ingrained. Night owls don't procrastinate because of some genetic personality flaw that goes along with staying up late. Going to bed early and waking up early simply promotes more productive behavior.
But — and this is important — you can't just discipline yourself into waking up earlier. Willpower alone is doomed to fail, which is why you need a structure that supports you and makes waking up early easy.
That structure is a morning ritual.
There are other rituals successful people do every day, but the morning ritual is the most important. That's why we've created a laser-focused tool to help you start a morning ritual — as early as tomorrow.
If you're ready to join the ranks of successful early risers, click here to find out how.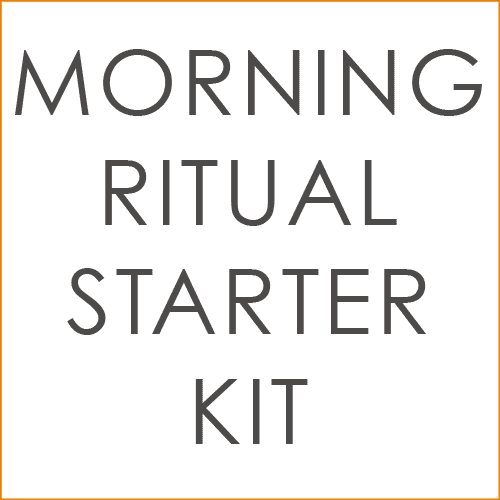 Discover the 1 Lifehack of Highly Successful People
This one lifehack led to the biggest breakthrough of my career. People like Steve Jobs and Oprah have used it to catapult their success, and now you can too.