Sharing your Morning Ritual with your Kids
When you think about it, a lot of the cutest little-kid stories are about how the kids wanted to share in their parents' morning rituals.
Just a few examples: the little girl putting diaper cream on her face to "shave" with Dad in the morning. The little boy walking around the house in his father's huge shoes. The little boy carrying his mother's briefcase around the house, putting his toys in it to get ready for work.
These stories are fun to tell (my family has a lot of them), but they're also instructive.
Kids want to do what their parents do, especially things their parents do every day. Kids want to be part of the routine — either to feel like they're helping you or like they're taking part in what you're doing.
So teaching them a productive morning ritual is one of the best gifts you can give them. They get to share something with you — and they take it with them for life.
Teaching your children to take care of their hygiene, to drink a glass of water, or to write in their journal as part of a morning ritual will have an impact for the rest of their lives — whether it boosts their creativity, gives them better performance at school, or just makes sure their teeth don't fall out at 30.
Our six-step morning ritual is simple enough to be followed by anyone, including families doing it together.
In it, you get:
* A 45-minute video
* A fill-in-the-blank checklist (for you or your kids)
* Examples of morning rituals from Asian Efficiency team members
Get our six-step morning ritual today, and start it with your kids tomorrow.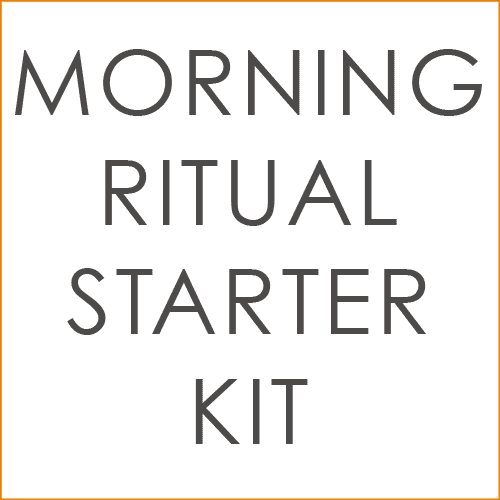 Discover the 1 Lifehack of Highly Successful People
This one lifehack led to the biggest breakthrough of my career. People like Steve Jobs and Oprah have used it to catapult their success, and now you can too.