What if I told you there was one thing you could do that, if you did it every single day, would make you happier? Would you do it? Or would you (like most people) say, "Yeah, that's nice, but…I dunno."
It takes ONE MINUTE. That's all.
Here's what it is: adding a habit of gratitude to your morning ritual.
Studies have shown that people who regularly express gratitude are less likely to feel loneliness, anxiety, or depression. It makes a lot of sense. It's really easy to get caught up in the day-to-day and focus on the things that make us unhappy: other people, ourselves, events outside our control.
But if you're reading this email, you actually have a lot to be grateful for. You have access to a computer or mobile device, the internet, and free time for self-improvement.
Since making gratitude a part of my morning ritual, I've felt noticeably happier. All I do is get out my journal and write in it (for just one minute) about the things I'm grateful for. Sometimes they're things like friends and family, and sometimes they're things like an awesome new shirt I got. I don't judge myself for what I'm grateful for: it can be super simple or it can be very high-level. It doesn't matter — what matters is that every day, you write down and reflect on the things you're grateful for.
I guarantee it'll make you feel happier.
If you want more ways to feel better in the mornings, we've just come out with the Morning Ritual Starter Kit, a laser-focused path to happier, more productive mornings.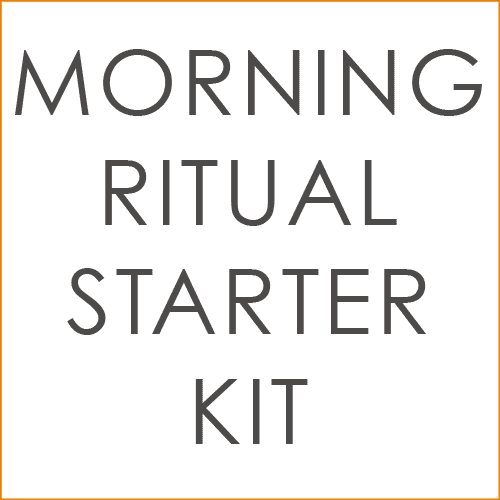 Discover the 1 Lifehack of Highly Successful People
This one lifehack led to the biggest breakthrough of my career. People like Steve Jobs and Oprah have used it to catapult their success, and now you can too.