What You Need to Succeed Every Day
Mornings are the most hectic time of day for most people, but especially for parents. Dragging the kids out of bed, packing lunches, supervising breakfast, getting all the homework together and backpacks packed. And that's just the kids. You've also got yourself to get ready for the day.
And that stress carries over to the rest of the day. Not only do you carry the negative mood forward with you, but you start the day rushed. Your day feels like a marathon you started a mile behind.
When you start your day with a morning ritual, you start your day off on the right foot. Everything is primed to go according to plan — and if things don't, you're better equipped to cope.
A peaceful start to your day is the essential key to making as much time with your kids as possible quality time — not time rushing around, distracting your kids so you can catch up on housework, or sending them to play outside so you can make phone calls in peace. When you're coordinating the lives of people besides yourself, complications always come up. With the peace of mind of a day started right — calm and focused — these complications are much easier to resolve.
For parents, business owners, employees, athletes — for highly successful people in any field, a morning ritual that sets them up to stay calm and level-headed throughout the day is essential to their success.
That's why when we created our six-step Morning Ritual Starter Kit, we designed it so anyone could use it to create calm, productive mornings for themselves.
It takes less than an hour to go through, and you can start it tomorrow. It's that easy.
Get your copy of the Morning Ritual Starter Kit here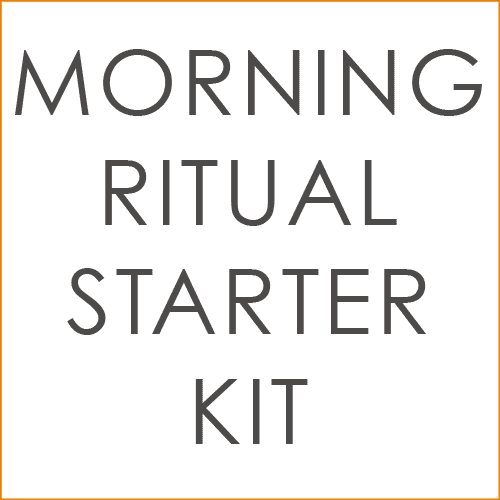 Discover the 1 Lifehack of Highly Successful People
This one lifehack led to the biggest breakthrough of my career. People like Steve Jobs and Oprah have used it to catapult their success, and now you can too.