5 Ways to Speed up your Morning Routine
I got this question from a student a couple days ago, and I thought I'd share it with you because I get it a lot.
"I start feeling bored by the time I get to the end of my morning routine. Should I change up the order I do things in?"
My question back was to find out how long the student, David, spends on his morning routine. His answer? Two hours.
That's way too long (it should be 90 minutes max). The clue that tipped me off was David asking if he should switch up the order of the parts of his morning routine. A lot of people who are into productivity love experimenting and fine-tuning in their constant quest for improvement.
Which is good, of course. But when it comes to a morning routine, that can spell doom. Let's say a friend tells you he's started drinking green smoothies in the morning and it keeps him full until lunch. Great! Try it out. Then you read that drinking tea in the morning is a good idea. "Cool," you think, "I'll try it out." Then you read about this awesome seven-minute circuit workout you can do at home without any equipment. Better add it.
Then you've got all these moving parts, but what order should they go in? Better fine-tune that, too…
You can see where I'm going with this. For productivity nuts like us, it can be hard to put a limit on experimentation. But at some point, you have to.
What you need to do is cut stuff out. Here are five simple ways to cut down your morning routine:
Spend less time on breakfast. If you work from home, try just having your morning tea or coffee and see how long you can go without breakfast. If you commute, what's the bare minimum you can eat to get you through to lunch? See if you can get breakfast down to 10 minutes.
Cut down your journalling time by mapping out what you want to write about. If you're tracking certain goals or states of mind, simply address those specific points in your journal. Follow the same format every time, and your journalling will speed up significantly.
Lay things out the night before. Pour a glass of water to have as soon as you wake up. Lay out your workout clothes so you don't have to spend any time getting them out in the morning.
Write your entire routine down, so you don't waste time trying to remember your routine or the order your steps go in.
Set yourself a timer for each part of your morning routine to keep yourself on track.
It's important with your morning ritual to keep your momentum going. If you feel your energy flagging — or if your morning ritual is taking longer than 90 minutes — try one of these tips, and let me know how it goes.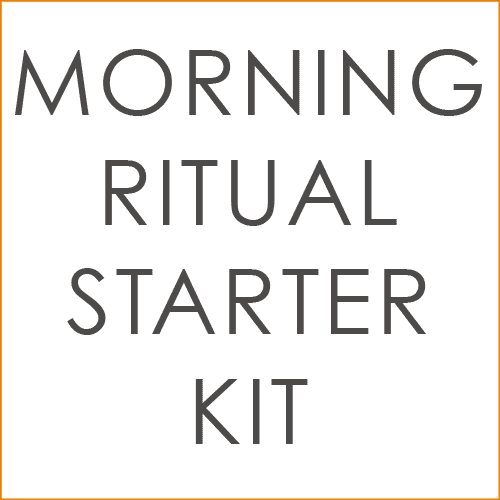 Discover the 1 Lifehack of Highly Successful People
This one lifehack led to the biggest breakthrough of my career. People like Steve Jobs and Oprah have used it to catapult their success, and now you can too.