The Morning Ritual of a Successful Writer
Mark Morgan Ford is a writer and marketer who has written over 10 books on marketing, business, and writing, as well as a book of poetry. He's also a self-made millionaire and is an advisor to a marketing company that does hundreds of millions in revenue every year.
Ford has used the following morning routine to write six books, produce a record, write and direct a film, and write 350 poems in a year. He calls it the best way he knows to change your life, so I'm going to share it with you today.
Here's what Ford does every morning:
6:30am: wake up (often earlier)
7:30am: get to work
[7:30]-8:30am: work on his most important task
[8:30]-9:30am: if he's on a roll, keep working on his most important task
[9:30]-[11:30]: work on another priority
11:30am: after four hours of important work, he frees himself to work on less important work and anything urgent he's received from other people
By the time most people are settling in at work for an hour or two of social media and online news, Ford has already done one or two hours of work to achieve his most important goals. On weekends, he does at least two more hours of that.
The morning routines of other famous successful people (Benjamin Franklin, Winston Churchill, Oprah) are just as impressive.
It can be intimidating to look at their accomplishments. You wonder how they get it all done. But when you look at their morning routines, you can break it down and see that having a productive morning routine is a huge part of their success.
All Ford does is get up and get to work. There's some extra stuff he does in that hour (all things we dive into in our Morning Ritual Starter Kit), but that's really what it boils down to. He doesn't need a bunch of apps or a complicated system to do that. And neither do you.
To make your mornings productive, all you need is a simple system that takes the complication out of your mornings, leaving only the essentials.
Get the essentials for a productive morning ritual here.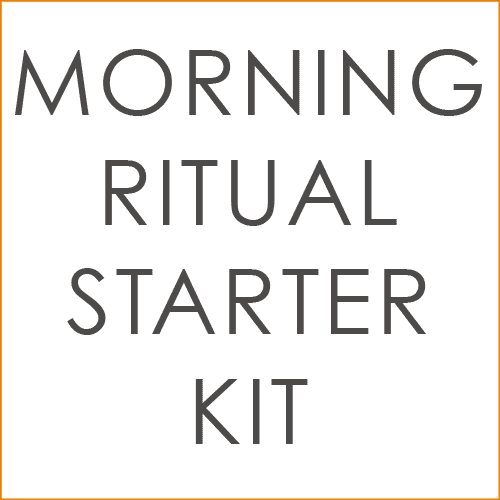 Discover the 1 Lifehack of Highly Successful People
This one lifehack led to the biggest breakthrough of my career. People like Steve Jobs and Oprah have used it to catapult their success, and now you can too.