Welcome to Day 2 of the 5-Day Digital Organization Challenge. If you haven't yet, make sure to check out and compete Day 1 of the challenge. We'll wait.
Today is Star Wars Day! If you thought there was any chance I could let today (and therefore this article) go by without making a geeky comment, you must not listen to The Productivity Show. I constantly make extremely nerdy references that go way over Thanh's head.
Ever since I was a kid, I've loved how a Jedi has the power to summon their lightsaber from wherever they are. Whether he was on the edge of the Sarlacc pit or stuck in ice with a hungry Wampa, Luke just needed to reach out with his hand, and his most important tool came flying.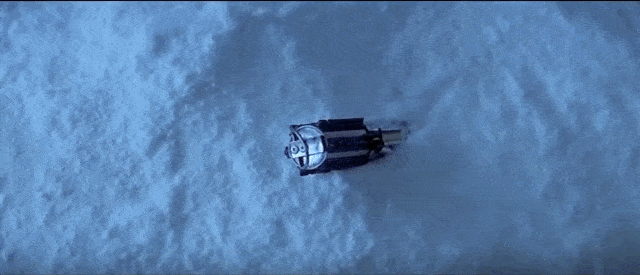 You may not have the Force, but you have something almost as good: the power to have your most important folders, Notebooks, albums, and items right there one click or tap away.
We're going to build on the work we did in Day 1 and create shortcuts to our Dropzone (and other key locations) so that we can get to them without friction or wasting time.
Add Locations To Your Sidebar
Whatever tool you use to work with and store your files, notes, or photos, there is a good chance they have this handy feature: Sidebar Favorites.
Every platform looks different and calls it a different name, but the concept is the same: Folders, Notebooks, Saved Searches, and sometimes even documents and files can be added to your Sidebar.
Then when you want to access them, click or tap, and you are there.
Here are some uses:
Permanent locations like your Dropzone (from Day 1)
Working folders like temporary folders
Project or client-specific folders. Add them to your Sidebar when you're working on the project, and then remove them when you finish.

Here are some examples:
Windows Quick access
Windows 10 calls the favorites section Quick access. To add a folder, drag it in using File Explorer to the Quick access section.
Here you can see me dragging my Dropzone, which I personally call !Inbox, to the Sidebar:
When you release the mouse, the shortcut will then be there. When you click it, you will go straight to your folder.
Mac Favorites
macOS calls the favourites section Favorites. To add a folder, drag it into the Favorites section of the Sidebar.
Here you can see me dragging my Dropzone, which I personally call !Inbox, to the Sidebar:
When you release the mouse, the shortcut will be there.
iOS Favorites
On iOS, the Files app supports favourites. To add a folder to the Favorites section, tap and hold on the folder.
Here you can see me long-tapping my Dropzone, which I personally call !Inbox, and adding it as a Favorite:
Tap the Favorite menu item, and your folder will then appear in the Favorites section in the iOS Files sidebar.
Evernote Shortcuts
Evernote calls their favorites Shortcuts. To add a Notebook or a Note to the Shortcuts section, click and drag the item to the Shortcuts section.
Here you can see me dragging my Dropzone, which I personally call !Inbox, to the Sidebar:
Your shortcut will now sync to all your devices, and you can click or tap to go straight there.
One nice thing about Evernote is that you can add Notes there, not just Notebooks. So if you have a frequently accessed Note like a Morning Routine or affirmation, or checklist, it is right there.
Your App Or Platform Likely Has Favorites Too
If you're using a different system, no problem. Chances are, it has some version of this feature. Look for an area of the Sidebar called "Favorites" or "Shortcuts". Try dragging an empty test folder to the Sidebar, or right-click or long-tap a folder to see if there is an option to make it a favorite.
Once you get used to using favorites or shortcuts, you'll never want to go back.
Exercise
It's time to put today's lesson into action.
Take the Dropzone folder we created in Day 1 (or another valuable folder) and add it to your Sidebar.
When you need to go to the folder, try to practice using the Sidebar instead of accessing it by other means.
Let us know in the comments when you're done, and share what you added and where you added it.

Bonus step: Register for our free live training on organizing your files, notes, and photos. Make sure to register today to save your spot.