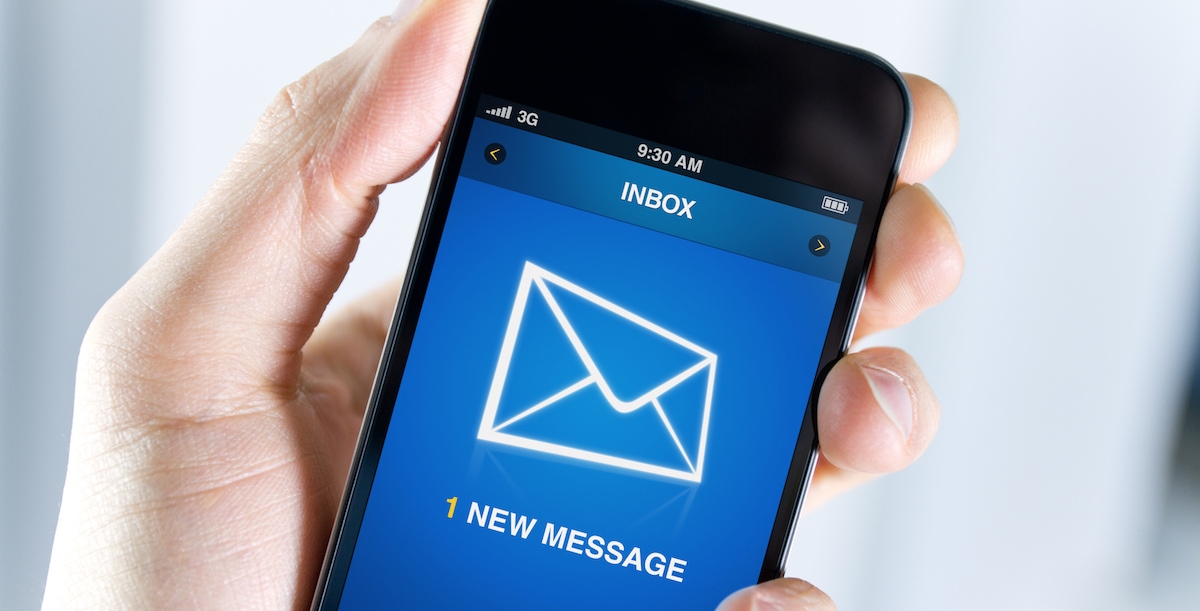 Push notifications can be a productivity killer, especially when they are coming from your email client. In an ideal world, you wouldn't have push notifications for email turned on at all – you don't need to hear that "ding" every time you receive a piece of spam. But sometimes you'll be in a situation where you need to leave notifications on so that you can reply to important people right away (who usually expect a fast response).
Your boss may not let you disconnect completely from email, but you still want the space to get real work done. In this post, we're going to share some strategies on how to navigate a scenario like this so that you can still escape your inbox long enough to get some real work done.
Why are Notifications so Bad?
You may not think much about those notifications that you receive consistently, but it does have a significant impact on your focus and productivity. You are not as effective if you receive notifications consistently. There has been a lot of research done about the effect of digital notifications on our psyche, and the results are not good. The short version is that our brains have been conditioned to respond to those notifications by releasing dopamine (the pleasure chemical in our brains). As a society, we have become dependent on it as people now unlock their smartphones on average 110 times per day. This is the same chemical reaction that is triggered by an alcoholic that has a drink or a drug addict that takes a hit.
(To bring it back to a digital example, it's just like how we keep checking Facebook notifications because they are so addictive.)
Although email isn't immediately life-threatening like those two substance abuse problems, it is important to recognize what those notifications do to on a physiological level and it's not good. The point is this: over time, we've grown accustomed to being interrupted by our notifications and have actually become addicted to the dopamine "hit" our brain receives from it.
(I didn't even get into the research that shows it takes 25 minutes to resume a task after being interrupted by an email notification and an extra 15 minutes to return to the same state of "flow" as before the interruption. So yes, email notifications aren't very productive for us. Both on a physiological level and day-to-day productivity level.)
The real reason that we feel the immediate urge to check those email notifications is that we are scared of what might be happening in our inbox while we're not looking. This is known as the Fear of Missing Out (FOMO). Usually, people do this because they are afraid that the notification might be something important, and we don't have systems in place to deal with those important emails correctly. Even if you have an email system in place but if you don't trust it, you still end up triple checking your email every 5 minutes so you feel certain nothing is slipping through the cracks.
But what if you work in an environment where you need to reply to emails right away? What if you rely on those notifications to get back to important people as soon as possible?
The Slippery Slope of Communicating w/ VIPs
The problem that comes from communicating with VIPs (i.e. your boss) is that if you leave the email gates open to just anyone you'll soon be inundated with other people's demands for how you should spend your time. You need a way to let in just the emails from people who are very important and block everything else until you choose to go into your inbox and process everything. Fortunately, there are a couple email applications that have a feature called VIP filters that allow you to do just that.
When you turn on VIP filters, you get to choose what you get notified of and what you don't. It helps you navigate the slippery slope of turning on email notifications by select a limited number of individuals that you want to get notifications from but blocking out everything else. For example, you might want to add your boss as a VIP but not your coworkers. This would make sure that you get notified of any emails your boss sends so you can reply right away. At the same time, you won't get notified of other emails so you can process them whenever it's convenient for you.
This is very important because it allows you to keep the lines of communication open for people who may genuinely need to reach you at a moment's notice, but you aren't opening your inbox up to all the "false positives" that typically come from unfiltered email notifications. While ideally you would be able to block out all email for a set period of time, if you can't do that you can still use VIP filtering to leverage the 80/20 principle and still maximize the intensity of your focus on other work tasks.
Here's a list of suggestions you can designate as VIPs:
Boss, managers, important co-workers
Your kids, spouse, parents, family member
School contacts such as the principal and teacher(s)
Asian Efficiency
Yes, I'm dead serious about the last one ;). This VIP should be important enough that it stops you from getting important work done. That's why your boss or kid makes sense, but your subscription to the daily deals on Amazon.com is probably not a good one.
How to Set This Up in Apple Mail
For all its problems, Apple Mail does often pioneer new features and they were the first email client that we tested to offer VIP filtering as far back as OS X 10.8 Mountain Lion. The best part about these VIP settings is that they can be synced to your iOS device as well.
Adding senders as VIPs in Apple Mail is simple, but you need to make sure your notifications are set up correctly first. You need to select Preferences from the Mail menu, and select the "General" tab. Next, make sure to change "New message notifications" to "VIPs" to make sure that you only receive push notifications from people you have designated as VIPs.
Now that you have your settings set up, just click the disclosure triangle next the name of the sender that you want to make a VIP…
… and select "Add to VIPs" from the drop-down menu.
The sender is now set up as a VIP and you will get notifications when they send you messages. You can tell that they are a VIP by the small star next to their name.
VIPs also have their own smart mailbox in Apple Mail, so you can go sort through messages from VIPs instead of looking though your entire archive.
You can have up to 100 VIPs in Apple Mail, but we don't recommend that you have more than 5 or 6. It's very important that you keep your email VIPs to a minimum to prevent constant interruptions. Remember, the idea of email VIPs is to free you up to do more important work but not miss essential notifications. But when you have a lot of VIPs, you dilute the meaning of the VIP designation and multiply the number of interruptions you receive. Essentially, when everyone you know is a VIP, that basically means that no one is.
But I don't like/use Apple Mail…
Me either! There are a couple reasons Apple Mail doesn't make our list of recommended email clients, the big one being a complete lack of support for Gmail keyboard shortcuts. It also has trouble with large email databases and does some strange things with message URLs that can wreck havoc on your task management workflow. Fortunately, there is a quality third-part alternative to Apple Mail that does support VIP filtering called Airmail.
To set up VIPs in Airmail is slightly more tricky, but once you get it set up it's pretty straightforward. First, you need to go to the Airmail menu and select Preferences, then select the "Accounts" tab and click the gear icon for the account you want to change notification settings for.
Next, select the More tab and then select Only Vip Contacts from the Notifications menu.
Now that the settings are correct, making a sender a VIP is simple. You can do so by clicking on the disclosure triangle next to the sender's name just like in Apple Mail, but you can also right-click on the message itself and select Add to VIPs… from the drop-down menu.
Just like Apple Mail, the VIPs that you set up in the application will sync between the Mac version and the iOS version.
Summary
Implementing these VIP notification settings can significantly reduce the number of email-based interruptions you have to deal with on a regular basis while still enabling people you need to be in constant contact with to reach you. Applying these filters can help you reclaim your work day, even if you work in a corporate setting where your boss requires you to be accessible at a moment's notice. The allows you to leverage the 80/20 principle and still get your work done. Just make sure that you apply the filters conservatively to keep the number of VIPs that can send you notifications from getting too big to manage.
More Email Tips
If you want more tips and hacks for dealing with email, make sure you subscribe for updates on the Escape Your Email. We have an email system that allows you to spend only 30 minutes a day on email. Sign up here and we'll let you know when it's available.
If you want even more email filters to save you time, check these 10 filters we also recommend you setup.